Car Transportatioin - Satyam Packers & Movers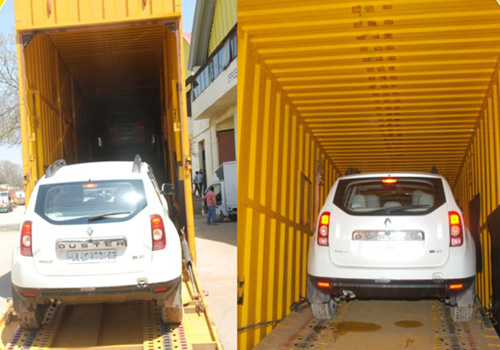 Keeping in mind the full requirements of customers, we render Car Transportation Services. This service is identified for timely completion, flexibility and reliability. Our service is handled by professional's team who use the advanced technique to render this service in proficient way.
There is a special bond between most cars, bikes and their owners. Whether your vehicle is the first car, bike you ever bought, Satyam Packers & Movers understands this precious bond and does everything to protect it. Our expert associates at Satyam Packers & Movers understand that you might be nervous about the thought of putting such an expensive investment in the hands of someone else to protect. Don't worry. Satyam Packers & Movers has enough time-tested experience, knowledge and capabilities to ship any vehicle. No matter what vehicle you are shipping or where you are shipping it, let the experts at Satyam Packers & Movers handle it.
Leveraging on the proficiency of our proficient personnel, we are indulged in rendering Car Transportation Carrier Services. Due to high demand, we render this service as per client's demand.
To keep the industry rules and regulations, we complete these services under the supervision of well-informed experts who have years of practice of this area. All our experts are accomplished in their relevant fields and give full effort to complete all the diversified necessities of our clientele within their budget range.